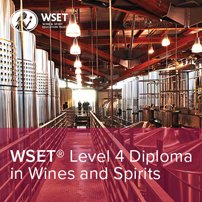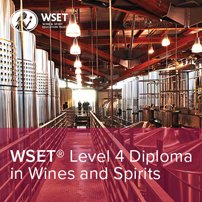 The WSET Diploma Certificate (Level 4) is one of the most recognized and valuable credentials in the wine world.  This challenging two-year program offers people who already have strong wine knowledge, the opportunity to go to an elite level.  The program will be significantly revised in 2019 but if you are thinking about Diploma, now is the time to start (WSET Diploma Online). Here's why:
Diploma isn't a static course, but a dynamic set of focused "units" that are constantly updated to reflect today's trends and issues facing the wine and spirits industry.The changes that go into effect in August 2019 are just a more comprehensive continuation of updates that happen every year to reflect new underlying forces shaping the wine market.
Diploma candidates learn through personal exploration – not through a set textbook. To do well in Diploma students need to follow their own curiosity, explore producer and regional web sites and venture out into the field – be it a winery, distillery or retail business visit. This learning method, with WSET giving students an outline of what they need to know, is what makes Diploma so relevant and fun, and it will continue to be a guiding principal of Diploma for years to come.
The current Diploma program offers candidates a chance to explore the spirits industry alongside wine. In the program that will take effect summer 2019, spirits will be eliminated.  If you want the Diploma in Wine and Spirits you must start this summer.  Conversely, if you want to start this summer but don't want to take the spirits unit that is a definite option.
Grape Experience has been delivering the current Diploma program for over 12 years – the longest running US provider west of the Mississippi and recognized with an Educator of the Year award. We understand what it takes to succeed in today's Diploma program and we offer individualized personal coaching backed by hundreds of successful candidates who achieved their Diploma studying with Grape Experience.
Candidates who start Diploma now will be in no way disadvantaged when the revised Diploma in Wine program comes into effect. Anything you pass before August 2019 will be credited towards the new Diploma and there will be no additional requirements added – Diploma has 6 units you need to pass today and there will remain 6 in the future.
WSET Diploma is an exceptional learning opportunity that allows you to interact with people from all over the wine world.  It is a chance to develop superior analytical skills while also making contacts and developing friendships that will last a lifetime.  The knowledge, confidence and personal growth that Diploma offers is invaluable.
Take advantage of starting the program this August.  You can find out more at https://www.grapeexperience.com/wset-diploma-san-francisco/or feel free to contact me, Adam Chase at adamc63@me.comor by calling 415-309-0761.  I would really enjoy discussing the opportunity that lies ahead for you!