WSET WINE AND SPIRIT SCHOOL
PPROGRAMS IN THE SAN FRANCISCO BAY AREA, NAPA VALLEY, GREATER BOSTON, AND ONLINE
WSET Courses at Grape Experience
Grape Experience Wine & Spirit School offers a wide range of courses in a variety of formats to serve the needs of the diverse wine and spirit community.  Whether you are a job-seeker looking for a new career, a seasoned industry professional hoping to expand your knowledge and grow in your field, or simply an enthusiast eager to learn more about wine, our certification courses are designed to help you build the skills and confidence required to exceed your goals.
We offer programs in the San Francisco Bay Area, Napa Valley, Greater Boston, and online.  Course formats range from once-a-week evening classes to weekend intensives and a two-year diploma program.  Our course delivery is cutting-edge and incorporates the newest techniques designed by the Wine & Spirit Education Trust (WSET) in London. We encourage interactivity in applying new knowledge and developing tasting skills, all of which makes students more confident in their own abilities (and of course leads to more fun). Our students earn a WSET certificate upon successful completion of the course.  Click on a level from the menu to the left to read class descriptions and find upcoming courses.
Diploma in Wine & Spirits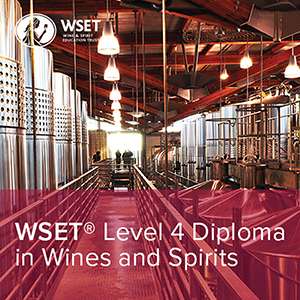 The WSET Diploma is a top qualification in the wine and spirits industry. It offers in-depth study into the business, winemaking, and consumption trends of the world's wine and spirit production regions. Students are required to have first passed the Level 3 certificate before entering.
Beginner Wine Courses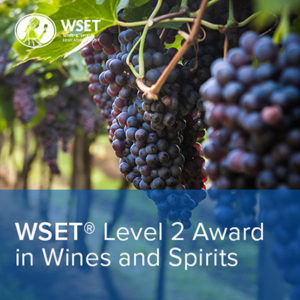 We offer two different introductory WSET courses.  Our Level 1: Foundations and Level 2: Intermediate programs are open to anyone—no experience necessary—and are  great starting points whether you're seeking a career change or promotion, or simply want to deepen your wine knowledge. Note that you do not need to take Level 1 to take Level 2—in fact, for those looking for a serious wine class, we generally recommend starting with Level 2.
Sake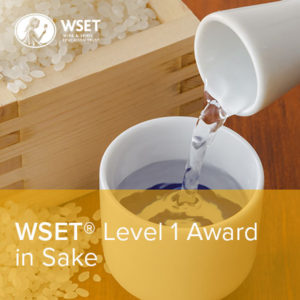 A beginner level introduction to Sake for those starting a career in the beverage industry or just an interest to learn more about Sake.  This qualification offers a hands-on introduction to the world of sake. You'll explore the main styles and types of sake through sight, smell and taste to develop an understanding of the key factors affecting flavors and aromas. Upon successful completion of a short exam you will receive a WSET certificate & pin.
Advanced Wine & Spirits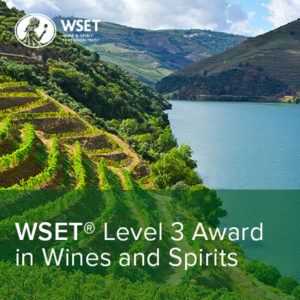 WSET Level 3 is completely new for 2016. This certificate is one of the most globally-recognized achievements in the wine industry and is geared towards wine professionals or people interested in entering the wine industry, especially those looking for increased, leadership, and decision-making.  Wine enthusiasts with a serious commitment and passion will also enjoy this course, as it is interactive and customized to individual class dynamics and interests.
Spirits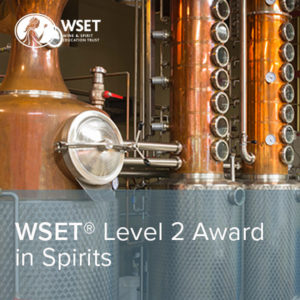 The Level 2 professional certificate in Spirits is available online and follows a 5-week study program.  It's a great way for trained wine professionals, bar tenders, and others in the industry to deepen their knowledge of spirits and liqueurs, and also provides added depth for spirits lovers and amateur mixologists.
Corporate Classes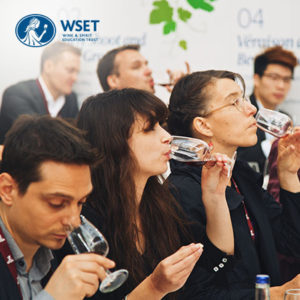 In addition to our WSET-certified courses for working professionals, Grape Experience Wine & Spirit School frequently works with corporate partners, small businesses, restaurants, and wine retailers, importers, and distributors to develop custom WSET courses and tasting events We can become an extension of your human resource department for staff development or, for non-wine businesses, plan team building tastings you won't soon forget.