It's official, Grape Experience is now offering in-person classes in both Boston and San Francisco (check out the website to see upcoming courses and enrollment deadlines). Since it's been a while since we've seen each other face to face, we decided to catch up with a few of Grape Experience's instructors and reintroduce them to our wine-loving community. First up is WSET Certified Educator Matthew Gaughan, who has helped us kick off our in-person classes.
Rest assured, we are taking every precaution to guarantee the safety and well-being of students and educators. We hope to see you at a class soon; meanwhile, read below to learn more about Matthew:
What brought you into the wine industry?
I've always enjoyed drinking wine, but it was more for pleasure until I started asking myself why I liked one wine more than another or what the difference was between Merlot and Cabernet Sauvignon. So, I took an introductory wine course, then the WSET levels 1 and 2. As I became more and more fascinated by the world of wine, I thought I should my learning to use and got a part-time job at hangingditch wine merchants in Manchester and I've never looked back.
What is it that fascinates you about wine?
Wine is a window into so many varied corners of the world: biology, chemistry, geology, history, literature, trade, business, retail. (If wine had been part of our science classes at school I would have done a lot better…). And, of course, wine is social—I've met so many amazing people around the world because of wine.
Tell us about your education background. 
I first started teaching English as a foreign language (TEFL) in Dublin after I finished my Master's degree. Then I moved to Madrid to teach there before moving back to the UK to do my PhD in English Literature at York, where I also taught undergraduates. When I moved into the wine industry, it was natural for me to study wine and teach about what I had learned.
Why should students take WSET courses?
Whether you're in the trade or not, if you have a genuine enthusiasm for wine then WSET courses are clear, concise learning tools to gain knowledge about wine—and you take that knowledge with into your everyday social conversations or into your job. For some people, Level 2 is as much knowledge as they want or need; for others (like me) the WSET can take you further with the all-encompassing Diploma. Another reason to take the courses is that you can meet some awesome people who have lots of stories to tell.
And what do you do when not teaching for Grape Experience?
I've started an online wine club called blackpoolmatt's wine club—Eric Asimov recently featured it the New York Timeswhich was pretty exciting. I bring an educational aspect to the club, with notes on each wine about the people, the place, and the winemaking. There's also a specific club for wine students, where I send out blind tastings according to which exam they're taking.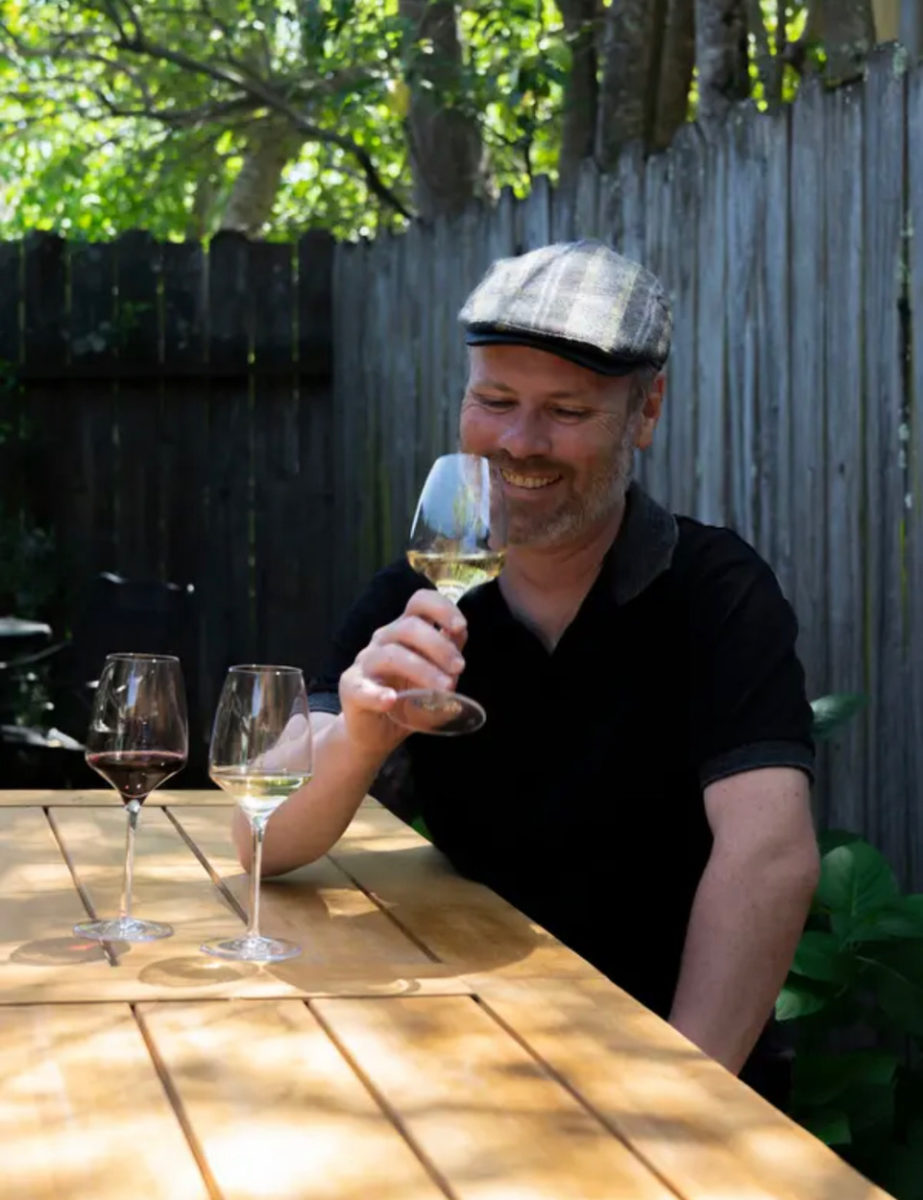 Favorite Grape?
Mourvèdre.
Favorite Region?
Jerez (Sherry – Xérès). Yes, I'm British.
When you're able to travel again, which is the first region you'll visit?
Well, the last place I was supposed to visit was Germany so I should resume my travels there.
Desert island wine?
Given it's a remote, small island, let's say Madeira!