Grape Experience sake expert Marina Giordano's passion for the Japanese beverage has led her to travel extensively in Japan, studying production in multiple regions with officials of the National Brewery Council. She is a WSET Certified Sake Educator and has earned the Advanced Sake Professional title with the Sake Education Council. She now shares her knowledge for those looking to broaden their understanding of this fascinating (and growing) category.
What first led you to explore Sake? 
I was studying wine (the WSET Level 2) when a friend introduced me to sake. I fell in love – I had to learn everything I could about it. I was infatuated with the subtle aromas and flavors. The complexity intrigued me, how could sake taste this way? It's not even a fruit! I started looking for classes that night.
What has been the highlights of your sake career? 
Most of it has been traveling: traveling to Japan to study more about sake and traveling to teach classes and introduce people to sake who had never tasted it before. Maybe even more exciting is seeing the interest in sake grow around the USA. More people are drinking it, asking for it, and sake is appearing on more menus. It still has a long way to go, but it is exciting to see it becoming more popular!
What led you to become a WSET certified sake educator? 
The love of teaching. I enjoying helping people to understand something new, whether it is a professional who will take that knowledge to their workplace, or an enthusiast who wants to learn more about sake. It's great to have students come out of class with a new appreciation (an even a love) for sake.
How does the WSET program compare with other sake programs you have taken?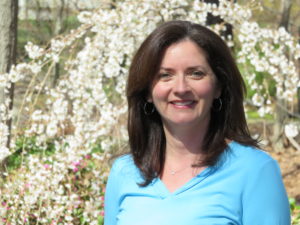 I think the WSET Sake program is the most comprehensive sake program available. It is created and presented in a clear yet detailed manner. It makes a complicated subject easy to understand. The program is structured so that your knowledge builds as you go into the specifics of production – going in depth about ingredients, production methods, and styles. There are many misconceptions about what sake is. With information from this class, students will get a better understanding of what sake is and how it is produced.
Who is the WSET Sake geared towards?
Both professionals and consumers. Level 1 is great for sales staff who may have sake in their store, bar, or portfolio, or consumers who want more knowledge about what they are drinking and to know what to buy. Level 3 is more in depth in all aspects of sake, but enthusiasts love the course. It is also great for professionals who would like to get a better understanding of sake.
What would you say to someone who is thinking about WSET Sake but wonders if they really need or will use it?
For someone in the industry, these classes will build your confidence and comfort level with sake. It's a growing segment and any knowledge can be helpful. Consumers will come out with a better understanding of sake, to help them easily select sake off the shelf or list, or they may even discover sake styles they didn't know existed!