WINE AND SPIRIT EDUCATION FACULTY
Our instructors are experts in the wine & spirits industry, with professional backgrounds in wine making, restaurant, retail and wholesale sales, and wine competitions. Many of our instructors hold WSET and other certifications, and advanced degrees in education and business.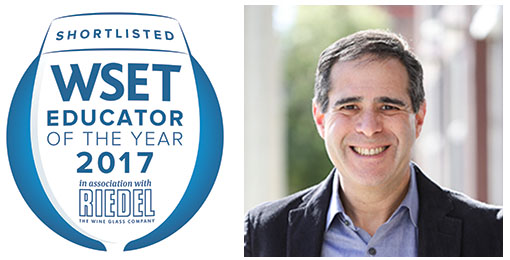 ADAM CHASE
DIRECTOR
Adam Chase, Director, Grape Experience
Nominated for the prestigious WSET Educator of the Year in 2008, 2012, 2017 and 2018 and winner of this honor in 2012
Leads the organization's programs in the San Francisco Bay Area and Boston
Over 15 years' experience in the wine industry as an educator, retailer, and consultant
Former Associate Dean of Wine Studies at Copia, Napa, California
Associate with the Institute of Wine and Spirits, holding the Honors Diploma certification from London's Wine and Spirits Educational Trust.
Expert focus on Southern Hemisphere wine countries and Pinot Noir
Instructs spirits and sake courses and has a special interest in the Scotch Whiskys
MBA from Harvard University and a BA from Brown University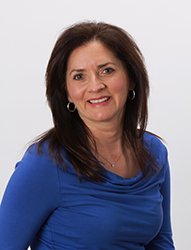 MARINA GIORDANO
Marina is a WSET Certified Sake Educator and a Diploma of Wine and Spirits candidate. She also is a Certified Specialist in Wine with the Society of Wine Educators and has the Advanced Sake Professional title with the Sake Education Council. Marina has spent significant time in Japan studying sake production in multiple regions with officials of the National Brewery Council. Marina is also an EMMY Award winning television director and for the past 22 years she has been with Boston's WHDH Television's 7 News. She lives in Southborough, MA and has her BS from Emerson College.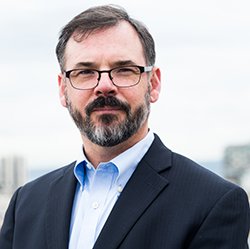 MICHAEL PERRY
Michael Perry holds the Diploma in Wine & Spirits and is a Certified Educator for the WSET. He has his Sommelier Certification from the Court of Master Sommeliers, and is a Certified Wine Educator and Certified Spirits Specialist with the Society of Wine Educators. Michael has over 30 years experience in hospitality, spending over 20 years working as a chef before moving into food and beverage management. As a wine educator for the past 10 years, Michael's approach to wine and wine education is keeping in mind that wine is first and foremost a source of enjoyment, especially in a setting with good food and friends. Michael serves as the Director of Food and Beverage at a private club on the peninsula. He is a graduate of the Culinary Institute of America in Hyde Park, New York.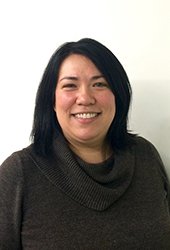 ERIKA FREY
Erika's passion for wine was cultivated in the vineyards of the Finger Lakes, NY and Sonoma County, CA.  Erika's wine career today is based in the Boston area with work in wine retail, marketing and education.  Erika earned her WSET Diploma in 2014 and became a WSET Certified Educator in 2016.  She also earned her WSET Level 3 Certificate in Sake.  Erika is a graduate of the Boston University Wine Studies program and is also a Certified Sommelier.  Her thirst for wine knowledge continues as she works through the French Master Level courses offered by the Wine Scholar Guild for whom Erika is an authorized provider.  Erika is also a travel enthusiast and has led trips to vineyards in Italy.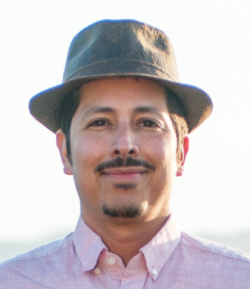 MARTIN REYES, MW
Martin is a highly regarded educator and wine professional who has worked in virtually all aspects of the wine industry. Wine Enthusiast Magazine described Martin as an "influential wine buyer…spreading interest through wine programs." They also called him out for prolific work as a wine buyer, professional consultant and a respected wine educator in the Bay Area. Martin is currently working for vivino.com, as well as a brand and winemaking consultant for Peter Paul Wines and a French Languedoc red being sold in the Quebec market, Martin is the first Mexican-American Master of Wine, and also has his Diploma in Wine & Spirits from the WSET, his CWE and CS .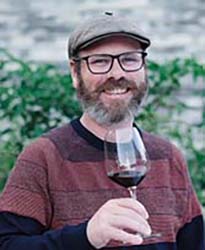 MATTHEW GAUGHAN
After completing a PhD in English Literature at the University of York, Matthew's love of wine brought him into the wine trade. He worked at hangingditch wine merchants in Manchester, UK, before moving to Napa, CA, in 2014. Matthew holds certificates in all WSET levels, including the Diploma, and is a WSET Certified Educator. Always keen to discover new wines and regions, Matthew blogs and writes about wine on his own
website
and for
The Buyer
. Matthew's one true wine love is sherry.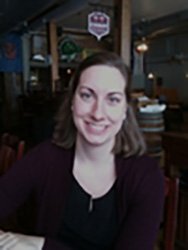 MARY MARGARET MCCAMIC, MW
Mary Margaret, Masters of Wine, earned both the MW Bollinger Medal for outstanding tasting ability and the Overall Achievement Award for being the top student in her 2016 graduating class. Mary Margaret has also earned the WSET Diploma, and was awarded the Wine Australia Scholarship as the top overall performing Diploma graduate in the United States in 2011. She is also a WSET Certified Educator, and she has developed and taught wine courses for consumers since 2010. Mary Margaret has a master's degree in teaching from the University of North Carolina at Chapel Hill, and has worked in wine retail, restaurants, and wholesale in New York City, North Carolina, and California. Before moving to Napa to work as a winery sales manager, she was the Director of Retail Sales at North Berkeley wine, a French-focused importer, retailer, and wholesaler with a special focus on Burgundy.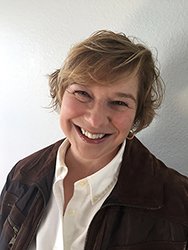 REBECCA MILLER
Rebecca Miller lives in Napa, CA where she has most recently worked for Saint Helena Winery in wine sales and client services. She has been a wine educator for both the trade and public at Robert Mondavi and Ravenswood Winery. Rebecca started her wine career working the floor and carrying up cases from the basement in the wine department of a large liquor store in Massachusetts. Rebecca finished her WSET Diploma through Grape Experience and in 2015 then became a WSET Certified Educator, training at WSET headquarters in London. She loves just about all wine but has a particular fondness for Loire Valley wines and California sparkling.  Rebecca has a B.S and M.A. in Education, and began her formal wine training at the Boston University Wine Program.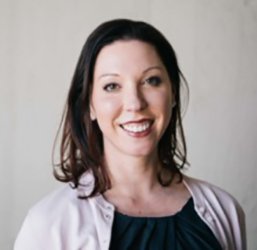 VANESSA CONLIN
Vanessa Conlin, D.W.S., loves teaching wine, and presenting topics in an enthusiastic and approachable manner. She fell in love with wine while traveling through Europe pursuing her other passion — music. She found that wine, like music, can awaken the senses, enliven the human experience, and create memories forever linked to a certain time and place. Vanessa worked in many fields of the industry in both New York and California (restaurants, distribution, education, and as manager and wine buyer for two wine shops, and as wine director of a wine bar). She currently is a Vice President of Wine at Wine Access. Vanessa was the recipient of WSET's Niki Singer Memorial Scholarship. She is a candidate in the Institute of Masters of Wine program. Vanessa has a Bachelor's degree from the Manhattan School of Music and a Master's degree in music from Boston University.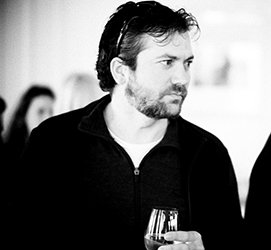 ERIC SOTHERN
Eric Sothern is the Sales Director for the Bespoke Collection based in Napa. Upon graduating from Cornell University, Sothern worked in San Francisco's vibrant restaurant industry for several years before following the call to work in the wine industry. A former trade sales director for Robert Sinskey Vineyards (2002-2011), he holds a diploma with merit from the Wine and Spirit Education Trust (WSET) and is a certified WSET instructor. He balances his passion for food and wine with similar dedication to family, cycling, and soccer.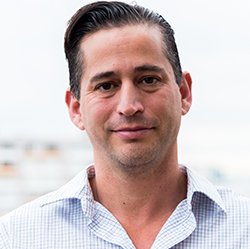 DAVID TATE
David Tate is a native of British Columbia, Canada He is the Proprietor and Winemaker of TATE Wine, and the winemaker and manager for one of the most renowned boutique wineries in the Napa Valley, Barnett Vineyards. Prior to Barnett, David was the assistant winemaker at Ridge Vineyards atop Montebello in the Santa Cruz Mountains. Additionally, David has worked in the Barossa Valley, Australia; Provence, France; Canterbury, New Zealand and has traveled to every fine wine region in the world. David graduated from Brock University in 2002, with an Honors Degree in Enology and Viticulture. David's research work has been published and he holds a DWS from WSET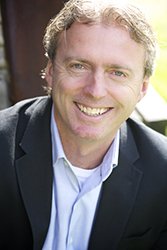 MARK DAVIDSON
Raised in Sydney, Australia, Mark has over 25 years experience in the hotel and restaurant business and as a Sommelier. Mark was named Best French Wine and Spirit Sommelier in British Columbia and 2001 Sommelier of the Year by the British Columbia Restaurant and Food Service Association. Mark has been a Department Head and instructor with the International Sommelier Guild and has taught classes in Vancouver, Seattle, Portland, San Francisco, Los Angeles, San Diego, and Las Vegas. Mark does a weekly wine review on CKNW and developed a wine education and restaurant etiquette course for Simon Fraser University Global Asset and Wealth Management MBA program. Mark is currently the Trade Education Director for Wine Australia.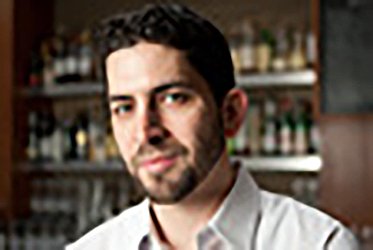 ZACH PACE
Zach Pace is a San Francisco-based wine educator specializing in restaurant operations, purchasing, and consulting. With more than a decade of industry experience, he is highly involved with the local food and wine scene. He holds the Diploma in Wine & Spirits and is a Certified Educator for the WSET as well as a Certified Wine Educator with the Society of Wine Educators. He is has been Wine Director for noted San Francisco restaurant Foreign Cinema Restaurant. He currently works on the leadership team of a Bay Area wine importer and operates Pace Food & Wine, a full-service wine consultancy.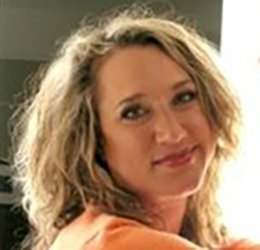 LISA MROZ
Lisa Mroz is a WSET Certified Educator based in San Francisco. Lisa specializes in wine education for students, consumers, and the trade. She holds the Diploma in Wine & Spirits with WSET, and is a Certified Sommelier with the Court of Master Sommeliers. Lisa serves as a judge in wine competitions, consults on private cellars, and works with corporate teams to align them in fun and meaningful ways of using wine as a metaphor. Lisa completed her MBA at Kellogg, focusing in strategy and organizational behavior—with wine as a study aid, of course.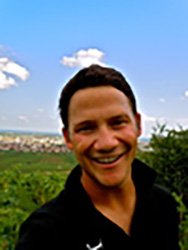 DANIEL ORRISON
Daniel's wine career centers around production experience in multiple wine-cellars worldwide, including Chateau Montelena (Napa), Jackson Estate (Marlborough), Domaine des Croix & Camille Giroud (Beaune), and Harlen Estate and Bond Winery (Napa). Daniel has used wine as a tool to travel extensively and brings an amazing level of enthusiasm and experience to the Grape Experience team. Originally form the East Coast, Daniel holds a B.A. in Business Marketing and Literary & Cultural Studies from The College of William and Mary in Virginia. Daniel has his own Portuguese wine label, Orison. Daniel has served the Director of Hospitality for the Bespoke Collection in Yountville, California and is now Business Director for New York Vintners.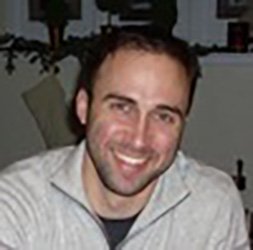 CHRIS JOHNSTON
Chris's interest in wine began when he joined Mill River Winery as the Director of Sales & Marketing. In the three years he held this position, he helped the winery grow from producing 550 cases a year to 3,500 cases a year. He now focuses his attention on his own business, Great Wines. Great Times. He completed his undergraduate education at the University of Rochester and attained his MBA from the William E. Simon Graduate School of Business Administration. Chris completed the WSET Level 3 with Merit and is currently a candidate for WSET Diploma.

BRETT MARCY
Brett Marcy is a WSET Certified Educator and an erstwhile beer brewer. Brett has spent the last ten years in the wine trade. From stints in retail to portfolio management for Southern Wine & Spirits, he's worked in many facets of the industry including two working vacations to help with "crush" in Napa Valley and McMinnville, Oregon. Brett joined Frederick Wildman & Sons in June 2009 and serves as the importer's East Coast Profile Account Manager with responsibilities in the Boston, Rhode Island, and Chicago markets. Brett comes from Ohio and has broad experience teaching all levels of wine classes.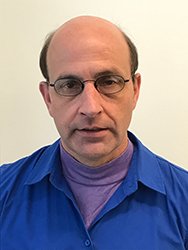 JOHN FIOLA
John Fiola is a WSET Certified Educator based in Boston. His passion for wine began as a consumer and over the years transitioned into education. John's passion for wine education came while progressing through the WSET program, and has been teaching wine classes in the Boston Area since 2006. He is very partial to all wines from New Zealand, and also enjoys Alsatian whites. John holds a B.S. in Chemistry from the University of Maine, an M.S. in Chemistry from Indiana University, and an MBA from Boston University. He also holds the Certified Wine Educator certificate with the Society of Wine Educators.

JENNIFER O'BRIEN TSANG
Jennifer O'Brien Tsang is a WSET Certified Educator located in the Boston area. Jennifer completed the WSET Diploma through Grape Experience, graduated from the program with Merit, and was subsequently awarded the Republic National Distributing Company (RNDC) Scholarship for a high scoring individual from the United States restaurant industry. Jennifer has spent the last 10+ years in the restaurant industry and is currently the Assistant Director of Operations Training for Legal Sea Foods. During her restaurant career, she led restaurant openings, oversaw training and development programs, and implemented many innovative wine programs with Sandy Block, MW. Jennifer holds a BA in Educational Studies and a BS in Psychology from Trinity College. She is currently pursuing her Masters in Education.