ONE OF AMERICA'S MOST ESTABLISHED AND HONORED PROVIDER OF WSET CERTIFICATION
Level 3 Wine
Starts January 19, 2021
San Francisco
Diploma
Diploma D1 & D2 Online Starts October 5
Boston Classes
Starts December 5
Boston
Level 1 Wine
WSET Level 1 Wine Online October 11
Online WSET Courses
Starts November 16, 2020
Online
WSET Spirits Courses
Starts November 16, 2020
Online
WSET Sake Courses
Level 1 Sake Online November 9, 2020
Our WSET Certification is available in San Francisco, Boston and Online
Whether you are an enthusiast or industry professional, Wine & Spirit Education Trust (WSET) Certification Programs led by our seasoned educators will help you to deepen your wine knowledge and build impressive tasting skills.
Grape Experience is one of only a handful of schools approved to offer WSET's flagship qualification, the Level 4 Diploma.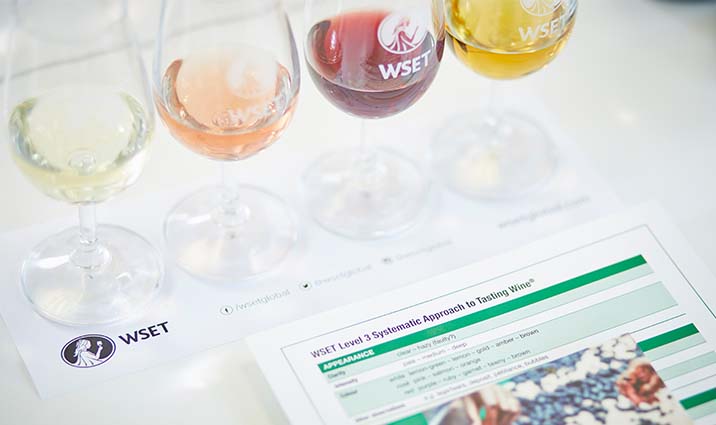 WSET Educator of the Year
Adam Chase, Director of Grape Experience, has been honored with the prestigious nomination of WSET Wine Educator of the Year for 2018 for achieving consistently high standards of wine, spirits and sake education on both coasts of the USA. This is Adam's fourth nomination in the past 9 years. Adam and Grape Experience won the award in 2012.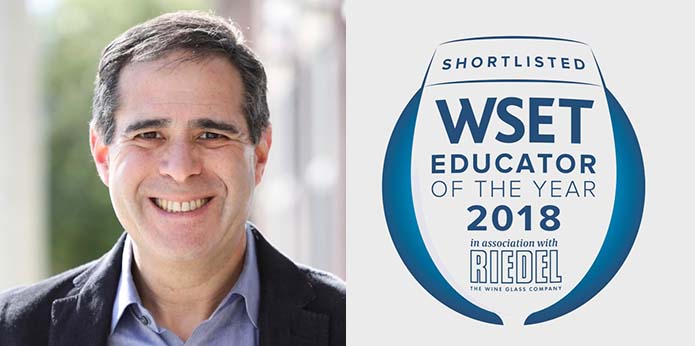 Suit Your Schedule
Our beginning to professional programs are designed as weeknight classes, weekend intensives and online courses for your ultimate convenience.

Global Network
Our students join WSET's international wine society receiving opportunities for professional networking, employment, winery visits and travel.

Passionate Educators
Our skilled and dedicated instructors hail from real-world experience and have backgrounds in winemaking, restaurants, retail and wholesale sales.
"I would not be where I am without the support and guidance Grape Experience. Studying through Grape Experience… set me on the course to live my dreams."
– Benjamin Spencer DWS (2011)
Lead Enologist & Director, The Etna Wine School, Italy
"Grape Experience has been crucial not just for expanding my wine knowledge, but for helping me pass the rigorous WSET exams as well."
– James Lee
Wine Buyer , Wine2U Korea
"One of the best ways to learn about a wine region is to talk to a specialist. The instructors at Grape Experience are those specialists that have studied it, lived it and are now leaders in the industry."
– Courtney Quinn
Owner and Wine Importer, OWOC Wines